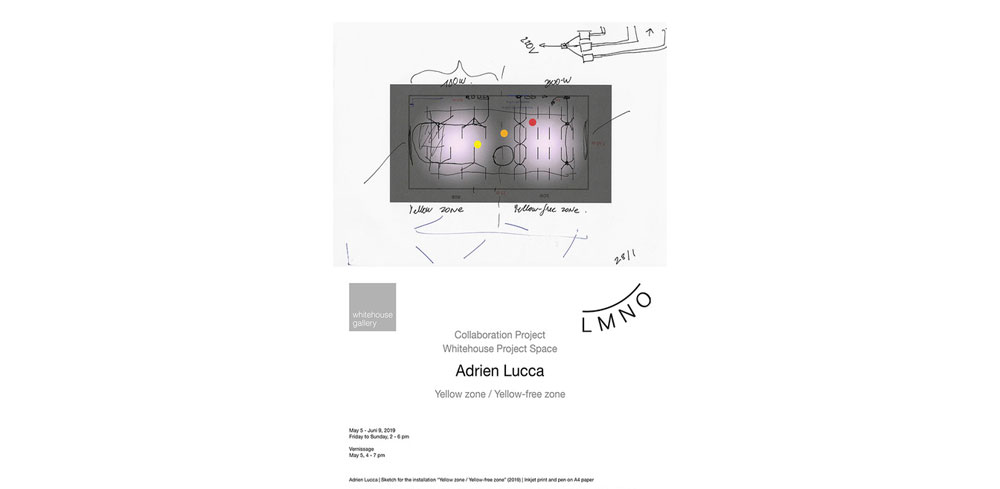 Adrien Lucca introduces Yellow Zone / Yellow-Free Zone.
A experiment in light presented at The White House Gallery, produced in collaboration with LMNO Gallery.
Get ready to be amazed by the properties "of a special white light that counter-intuitively transforms the colours of everyday objects, including on the visitor?s bodies: the colours of their eyes, of their skin and of their clothes."